After numerous postponements due to the Covid epidemic, the Council of State welcomed a delegation from the Dutch Council of State*, led by its vice-president Thom de Graaf, for a bilateral working seminar on 9 and 10 March 2023.
This seminar was an opportunity for the two institutions to meet for the second time since 2010 in Paris and to discuss topics of common interest. The organisation and functioning of the two Councils of State were discussed, with particular emphasis on the 'reports and studies' mission.
A round table discussion was devoted to the constitutional review carried out by the Council of State, which in the Netherlands is of particular importance in the absence of a constitutional court.
Finally, the quality of legal norms and the means of improving them through the fruitful dialogue between the Councils of State and the executive and legislative powers in their respective countries were treated.
*The Dutch Council of State (Rad van State), like its French counterpart, is both the legal adviser to the government and the supreme administrative judge.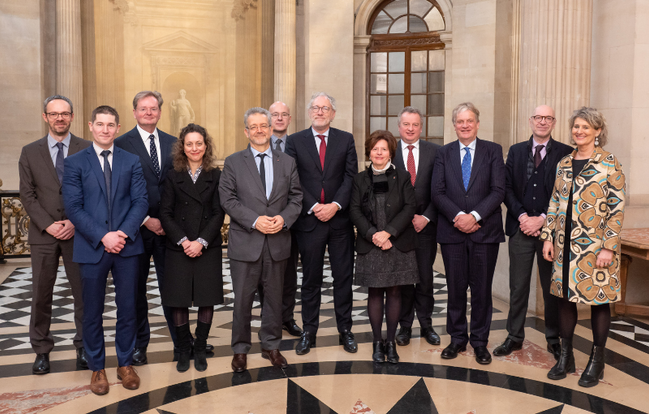 From left to right: François Lelièvre, Alexandre Lallet, Bart Jan van Ettekoven, Gaëlle Dumortier, Didier-Roland Tabuteau, Yves Gounin, Thom de Graaf, Martine de Boisdeffre, Ron van der Veer, Nico Schrijver, Géraud Sajust de Bergues, Corinna Wissels