On 2nd and 3rd December 2021, Bruno Lasserre, Vice-President of the Conseil d'Etat, welcomed a delegation of five members of the Italian Council of State, led by its President, Filippo Patroni Griffi, for a bilateral working seminar. The work focused on current issues common to both institutions, from the health crisis to environmental litigation.
During these two days, three round tables were organised on three topical issues.
The first round table dealt with administrative justice at the time of Covid. The speakers analysed the involvement of administrative justice in the management of the health crisis in France and Italy.
The role of the administrative judge in the face of global warming was the subject of the second round table. After reviewing the latest developments in the case law of the Council of State concerning environmental protection (emergence of a climate litigation based on the control of the greenhouse gas reduction trajectory, taking into account of a climate prejudice), the speakers discussed the prospects for the evolution of the law in this area.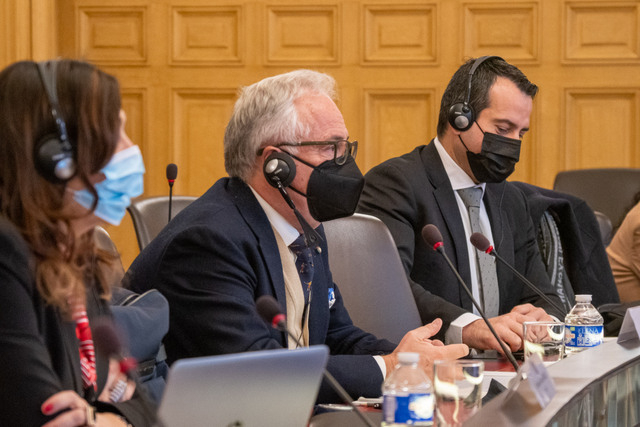 The last round table discussed the preliminary question in the light of the Cilfit case law. This judgment of 6 October 1982 by the Court of Justice of the European Union (CJEU) sets out the criteria for the obligation to refer questions for preliminary rulings, which were recently reaffirmed by the CJEU in the Consorzio Italian Management and Catania Multiservizi SpA judgment on requestion of the Italian Council of State.
These biennial bilateral seminars are part of a very close collaboration between the Conseil d'Etat and the Consiglio di Stato, which allows for exchanges on the management and functioning of administrative justice.