Bruno Lasserre, Vice-President of the Council of State, visited the Supreme Court of the United Kingdom on 28 and 29 November 2021 accompanied by a delegation of four members. Lord Reed of Allermuir, President of the Court, led the exchanges on the British side, thus continuing the long tradition of cooperation between the British Court and the Council of State.
During the visit, discussions focused on current issues of common interest, such as the digitisation of justice, immigration litigation and administrative justice in the face of the Coronavirus crisis. The seminar opened with a minute's silence in memory of Édouard Crepey, Councillor of State, who passed away unexpectedly on November 28, 2021.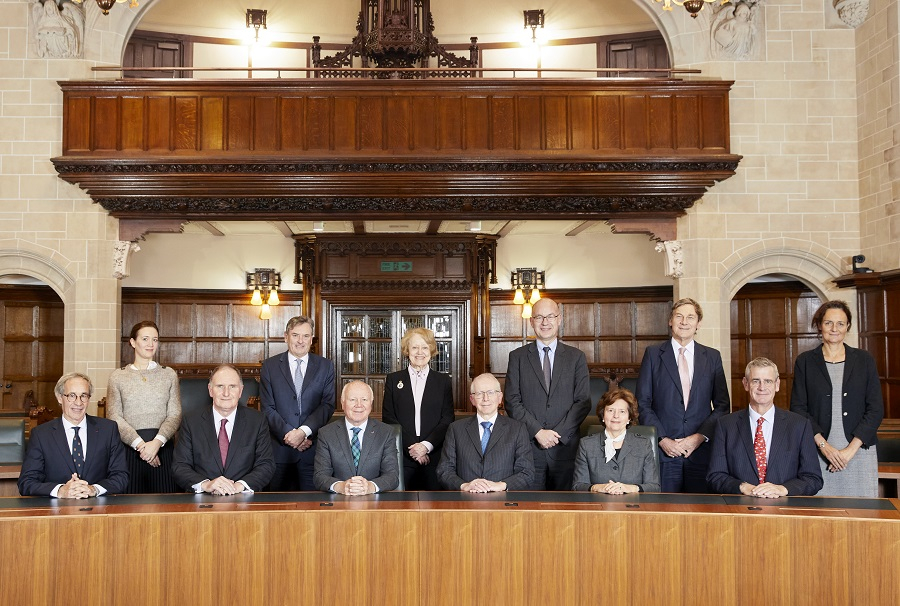 For more than thirty years now, the UK Supreme Court and the Council of State have been meeting regularly to discuss, from a comparative perspective, the new common challenges that the two institutions face and the responses they provide to ensure the protection of citizens' rights in their relations with public authorities.
On Monday evening, Bruno Lasserre and Lord Reed led a discussion at the French residence on the rule of law, followed by questions and exchanges with an audience of judges and legal experts.