The vice-president of the Council of State visited Washington DC and Boston, United States, on September 13-18, 2021. Several themes were discussed during this trip: the making of law, data protection and security issues, and climate justice.
The international cooperation of the Council of State with the United States differs from that with neighboring countries, in particular those in which the Council of State has a counterpart exercising the same functions.
Nevertheless, there are many exchanges between the two sides of the Atlantic, the Council of State regularly opening its doors to American academics and students. Special cooperation has been established with two universities: Cornell and Yale.
In 2003, 2007 and 2010, members of the American Supreme Court were welcomed at the Palais-Royal.
But the last visit of a vice-president of the Council of State to the American capital was more than forty years ago.
This unprecedented visit was organized around five themes:
1. Judicial review of public decisions. Mr. Lasserre met with several federal judges of the District of Washington DC circuit. He chaired a seminar with judges and academics, and was the guest of honor of the Kalorama Conversations, in which participated Anthony Kennedy, retired Associate Justice of the Supreme Court. This topic was also the focus of Mr. Lasserre's discussions in Boston with Stephen Breyer, Associate Justice of the Supreme Court.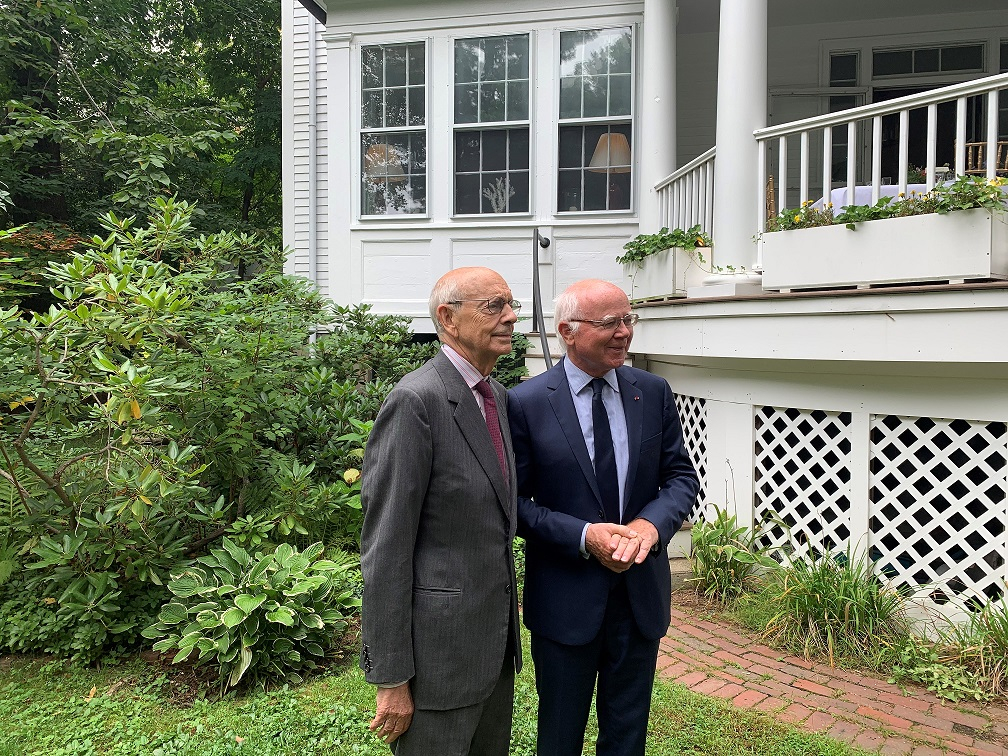 Vice-president Bruno Lasserre (right) with Stephen Breyer, Associate Justice of the Supreme Court
2. The Making of the Law. Mr. Lasserre was received at the Congress. He was given a presentation of the Congress Research Center (CRS), which assists members of Congress with their analysis and evaluations of laws. He had the opportunity to discuss with Senator Coons (D-Delaware).
3. Data protection and security. Mr. Lasserre was the guest of the Atlantic Council think thank for a webinar. Before government and private sector representatives, he discussed the important decisions recently rendered by the Conseil d'Etat, notably the April 21, 2021 French Data Network Assembly decision.
Webinar on data protection and security
4. Carrying out administrative justice projects around the world. Mr. Lasserre held talks at the World Bank, with which the Council of State implements cooperation projects in the Middle East, notably in Iraq.
5. Climate Justice. After the webinar co-organized with Yale University in February 2021, and before one to be co-organized with Columbia University in December, Mr. Lasserre discussed the Council of State's recent decisions in environmental law with Professor Lazarus at Harvard University.
Lastly, as Chairman of the Board of the National school of administration (École nationale de l'administration), Mr. Lasserre held a breakfast meeting with American alumni of ENA.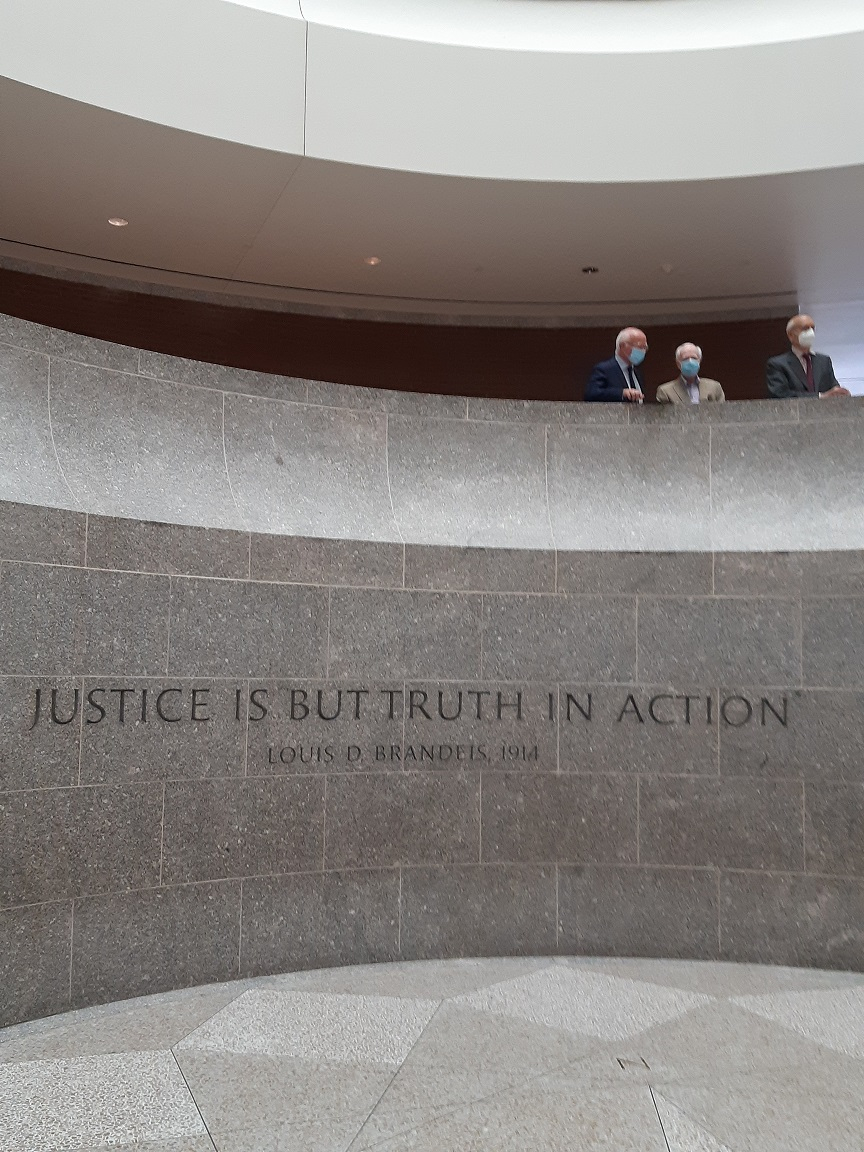 Visit of the Boston US District Court with Stephen Breyer